Subscription payments are inevitable in an MLM Business. The distributor has to pay a specific amount of money as a subscription charge to the MLM company at regular intervals, may it be weekly, bi-weekly or monthly. The subscription amount is used to purchase products to the distributor's account and also keeping the distributor active in the network. Failing to pay the subscription amount on the specific date, will have a negative effect on the distributor in the MLM business.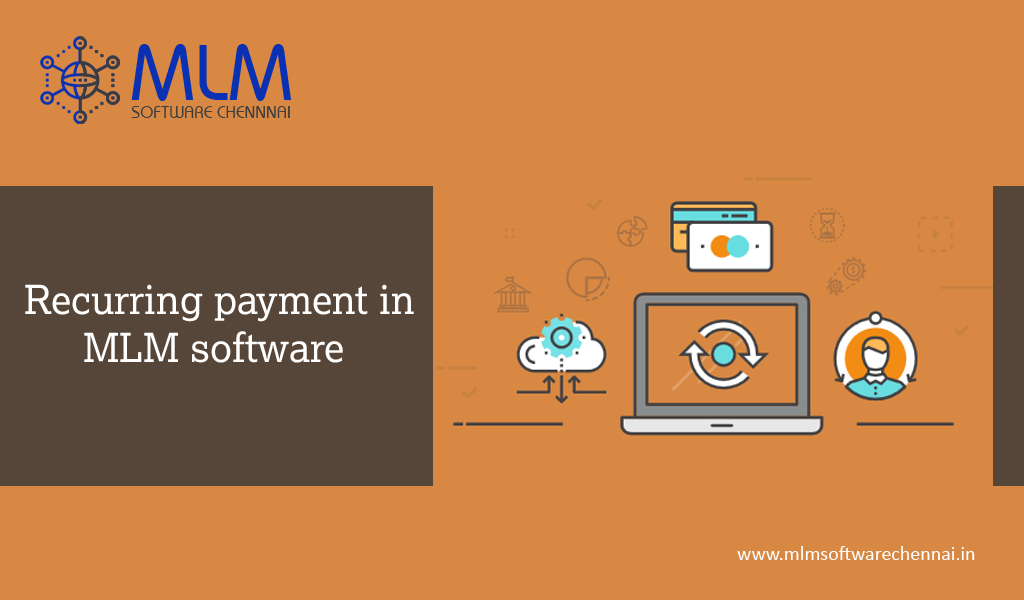 Here is the importance of a recurring payment system, a Recurring payment will allow the distributor to be active in the MLM business no matter what. It is an added feature of the MLM software. It will work in a safe and secure way. This system works based on the credit or debit card of the distributor. Using this system the recruiter transfers the predefined subscription amount to the recruiter's account using the credit or debit card that is associated with the distributor's account. Using this facility distributor's monthly subscription amount will be transferred to the recruiter at specific time intervals. This allows the distributors to avoid the hassle of renewing the membership manually every time.
Recurring Payment Features
Safe – This system promises a safe transaction of money between the distributor and the recruiter.
Punctual – This system is highly punctual so that the transaction of money will take place on the mentioned date itself.
Secure – Secured transaction with secured transaction methods and secured documentation of payment receipts.
Acknowledgment – This system reminds the user of the payment details via slips and receipts of transactions.
Advantages of Recurring Payment in MLM Software
1. Time-Saving
The distributor doesn't have to spend time on the payments each and every time. You just have to sign up in the system and it will take control of your payment every time and you will never run behind the schedule.
2. Easy Implementation
This system is very easy to implement. It can be implemented with your regular billing schedule.
3. Hassle Free
This system is completely hassled free so that you don't have to worry about the issues while transferring the amount.
Tail Head
The recurring payment option is an added option with the MLM software Chennai. MLM Software Chennai is the all in one solution for your MLM business. Our Network Marketing software supports almost all MLM plans including Binary, Matrix, Unilevel and more