Solana Wallet Development Overview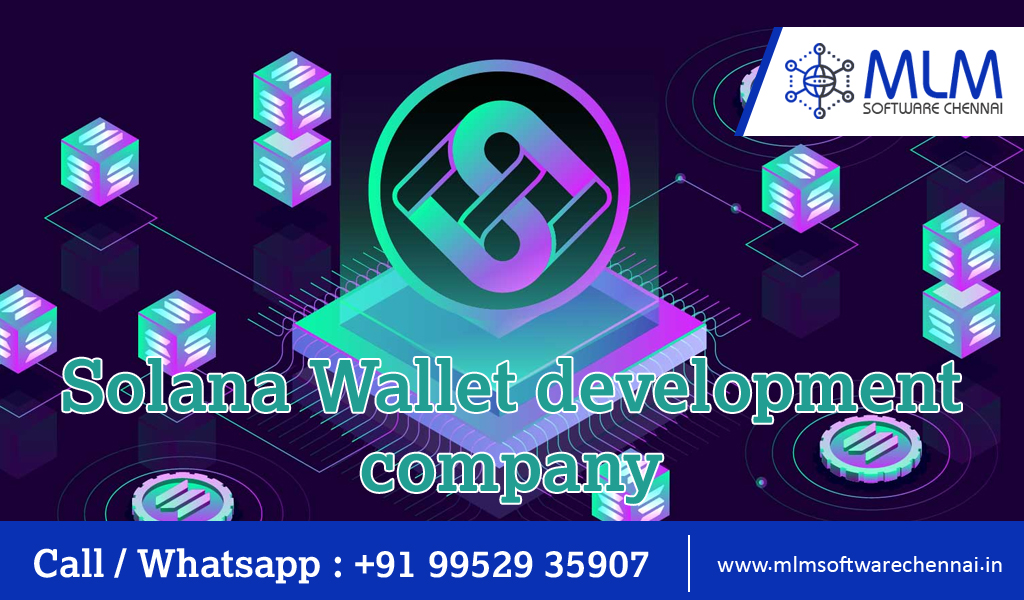 We offer non-custodial wallets development services for your Solana blockchain projects and dApps. Using our experience and technical prowess, we deliver you a robust wallet solution accessible on multiple platforms, including Android, iOS, and Web Browser.
The application created by our developers is of high quality and completely secure for both startups and enterprises. Our result-oriented Solana blockchain development solutions keep the nodes optimized.
Our Solana blockchain app supports the smart contract and it can run decentralized finance operations well. Since our apps are efficiently designed and operated, it brings profit to your business. Solana is a rapidly growing blockchain technology and you can use the technology to build a successful app.
Our Solana Wallet Development Offerings
Mobile App Wallet
Our Solana wallet is robust, scalable, and is compatible with iOS and Android mobile devices. We integrate market-leading features in the wallet to ensure the mobile wallet delivers an excellent user experience.
Web Wallet
We build Solana-based web wallets as browser extensions that empower your users to exchange, store, and manage their assets securely via web wallet. It offers advanced security, a user-friendly interface, and multicurrency support features.
Multicurrency Support Wallet
Our Solana blockchain experts create multicurrency wallets that support coins like BTC, ERC-20, Litecoin, ERC-20 tokens, and other popular crypto tokens. It has user-friendly UI/UX and can store different cryptos in a single wallet.
Why choose Solana for wallet development?
Speed
Solana claims to be the fastest network with a 400-millisecond block time and is ideal for a robust enterprise-grade solution and decentralized application that relies on high speed.
Scalability
Blockchain projects built on Solana achieve high scalability. Moreover, the Solana ecosystem eliminates the need to deal with shared chains or fragmented Layer 2 solutions.
Low Cost
Solana is a low cost-network due to its scalability and fast-speed attributes. The platform ensures that transactions over the Solana network should remain less than $0.01 for the developers and users.
Our Solana Wallet Development Features
Security Authentication
We enable two-factor authentication in our Solana wallets that require authentication via two methods, thereby allowing users to maintain the extra security of their wallets and protect it from authorized access.
Easy Integration
Our Solana wallets are portable and can be easily integrated into your existing application via API, keeping the legacy system's value intact while providing a secure and reliable wallet solution.
In-Chat Transaction
Built-in cat functionality in our wallet allows you to quickly and easily exchange crypto assets with no restrictions and without the need to use a separate decentralized exchange platform.
Cross-platform Compatibility
Our Solana blockchain development team builds interoperable solutions that support multiple platforms, including Android, Linux, iOS, and Windows. You can access the wallet on any device of your choice.
QR Code Scanner
We integrate the QR scanner feature in the wallet solutions to simplify the cryptocurrency exchange process by allowing you to scan the recipient's address automatically via QR code.
Multi-Layers Security
By integrating leading security features in the wallet solution, we offer an infrastructure that can send, receive, and store different crypto assets with complete security features, including backup.
Start a conversation with our expert +91 9952935907